Hytech Concrete Group PTY LTD are the most experienced team of mobile concrete pump hire truck operators throughout Sydney. We are certified and licensed to operate in any site. We meet the highest possible standards – Guaranteed.
Our website is a resource for our customers, project planners, foremen, concreters and tradesmen to obtain information and tools to ensure that their upcoming concrete pour is carried out at the highest possible standard.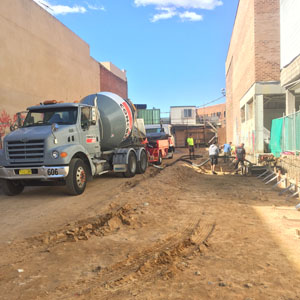 Hytech Concrete Group provides its customers with modern, safe, well maintained concrete pump hire equipment and the best trained professional personnel available. Hytech Concrete Group customers can be assured that our hire service will exceed that of any Concrete Pumping Service available – guaranteed. Achieving high quality service standards means that the biggest and most difficult jobs can be planned with confidence, from house slabs, driveways etc.
At Hytech Concrete Group we believe that a successful pour is the result of a combination of the highest quality equipment available and the best trained operators. Hytech Concrete Group have shown time and time again that quality and service is the deciding factor in the successful and economical placement of concrete within the construction industry.
If you are looking to hire a concrete pump truck to place concrete in the most professional manner possible and want the assurances of quality and reliable equipment combined with a highly trained team of professionals, then Hytech Concrete Group is the firm you should be seeking for you next concrete pumping job. Check us out in action.