Hytech Concrete Group offers a broad range of products and services such as concreting, concrete pumping and pump hire.
Over the past 15  years Hytech Concrete Group has built its reputation on the ability to complete both high and low end projects on a scale that over sees quality,  such as residential ,commercial, industrial projects. By utilising the latest technology, equipment and methods we are able to ensure the highest quality, efficiency and reliability are maintained on all our projects.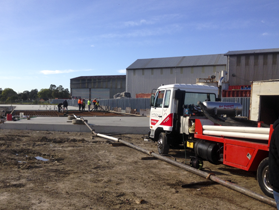 We are always striving to exceed the expectations of our clients by maintaining construction programs without compromising quality.
Hytech Concrete Group offers a range of services for concreting and concrete pumping in Sydney.
Our proven track record of excellence and reliability have been built on the following attributes:
Attention to detail
Professionalism
Competitive pricing
Strong long – lasting relationships
Whether you are planning a new driveway, building a new house, wanting to makeover your old concrete you can rest assured you will get the right product advise from our team.